New York, NY - The first few years after an artist finishes school are arguably the most special.
To catch a glimpse of the creative spirit in flight, to watch as it enters a new phase of evolution and growth - is to retell, and, in many ways, to relive some of the cataclysmic moments which shape every young professional's life.
Emily Bennett is a young actress of startlingly fierce intelligence, her ferocious mane a mirror to the courage and awareness concealed behind eyes alight with muted electricity. During her interview with Notes On The Road, Emily took us on a journey through her adventures at the prestigious Royal Academy of Dramatic Art, what she just loves about digging into the juiciest roles possible, and why sneezing on cue is one of the many quirks that sets this talented firebrand apart from the rest.
Notes: We understand that throughout your young life, you have lived in South Carolina, London and New York. Can you tell us a little bit about your experiences in each place you've lived?
My family is from the South, very classically, genteel southern. The feeling of growing up there gave me a great sense of hospitality; there is a breeziness, an easy energy to people, the culture of sitting on porches, a really relaxed atmosphere. I used to have a Southern drawl and everything!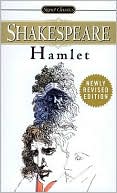 Then, when I went to study at the Royal Academy of Dramatic Art, I got to know London on a very personal level with a lot of people I was training with, so I felt as if I had a family there in a way, even though I was speaking in a totally different accent at school - [Posh British accent:] because that was what my diction teacher wanted me to do, talk like this...[Back to American:]...and that was fine because I was owning it and that was my craft, and I got to know this great city with friends.
The biggest culture shock I've gotten has actually been from New York! - just because it's so quick and feels a bit more overtly ambitious than London in a way. The grid system, it's all very cut-and-dry - whereas in London you can get lost in the streets if you're in that sort of mood...
Also, when I came to New York I was seeing the city as a professional environment. I lived here for a bit of time when I was rehearsing for a tour of Hamlet that I had done...but other than that, I didn't really experience it until I moved here. Sometimes you are seeking solitude and just looking for a place to think and process and figure out how to make it as an artist, and that's not always easy in New York.
Notes: When did you decide to pursue acting professionally, leading to your studies at the Royal Academy of Dramatic Art?
Starting in 10th grade, I attended the South Carolina Governor's School for the Arts & Humanities -- SCGSAH -- as we called it, a boarding school for the arts: opera, music, visual arts, creative writing, dance and drama. During my time there, I heard about the Royal Academy of Dramatic Art and found out they had a summer program. I actually did something so crazy because I wanted to attend so badly...I found out that the cost of my car - what I could sell it for - was equivalent to the cost of taking the summer course at RADA. So I sold my car, got a passport for the first time in my life, took the money and went to London!
I did summer school at RADA, about a month long, with a brilliant man named Brian Sterner. We worked on pieces from Cymbeline and Macbeth, and saw the city of London. I loved the accent and I had no idea how much I would fall in love with theatre...I was just so hungry to take myself to that next level. I really fell in love with London and RADA and that's when I decided: I'm going to get into this school.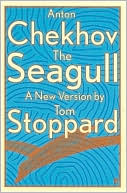 Later upon returning to the States, I decided I didn't want to do the New York auditions, just because I wanted to go back to the city...and be in the building, feel the vibe and see faculty I probably wouldn't see in New York. I was determined to do that so I flew back again for the audition.
The monologue that got me admitted was from the role of Nina in The Seagull by Anton Chekhov. She has a crazy speech at the very end which is absolutely heartbreaking. At the audition, we were all performing in front of each other and Nick Barter, the Artistic Director at RADA, asked me to go last...and I finished the piece and I'm there crying...and he was looking at me and nodding and smiling. And said [British accent]: "Right, well that's it!" - and a month later I got the phone call.
RADA was a very rigorous experience but incredible in so many ways. I wanted to go there because I really wanted to develop my technique. I had pools or oceans of emotion I could tap into for a role, and I trusted myself in that...but I was craving a technique, tools that I could rely on, that would give me confidence in my own professionalism. RADA was great for that. And afterwards, you can kind of let it go a little bit and trust that it's there at your core.
Notes: Can you share with us a memorable experience of your time at RADA, a pivotal moment in your development as an actor?
I would say the first real epiphany was with my first acting teacher, an amazing director named John Beschizza. He's an Italian-British man who has been in the theater for years and years, and he's got just such a soul and a ferocity that is infectious...I remember we started doing exercises based on Uta Hagen and Stella Adler's work -- no script, Object and Fourth Wall exercises, amongst others.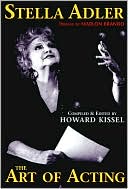 You had to go home, bring in some objects and act as if you were in your bedroom. What John wanted us to do was just behave. You had to set up a makeshift bed in the studio and make it look as much like your own room as you could, and you would perform three actions pretending it was early in the morning - doing your hair, making the bed and packing your bag for the day. The rest of the class would just sit there watching us, and the point of these exercises was to realize how self-conscious you were.
The basis of acting, really, is playing your actions; the process of doing what you need to do, that's the bare bones of it. But simple things such as making your bed and packing your bag, suddenly became an almost horrifying experience to all of us - because you think: "OK, I just have to be completely relaxed..." and try to shut out the fact that people are watching you...but that was an epiphany for me because it made me realize how settled in yourself you have to be as an actor, how still and sure and relaxed and confident that you have to be. Later we would do those exercises in-character, which was another level, but we never lost the core of what John was trying to teach us - to learn to relax and to grow into the idea that it is OK to "be seen." Acting as if you are in private in a public place, within someone's private world -- that is just thrilling on-stage.
Notes: Throughout all of your experiences thus far, do you have a specific role that sticks out in your mind as a "favorite," one you could have stayed in forever?
Ooh...that's a good question. Let me see...well, the character I'm thinking of meets with a tragic end...so I guess "forever" would be a very short time...[Laughs]...I don't really know why, perhaps it was the director or my scene partner - but I would say that the lead role, Annabella, in Tis a Pity She's A Whore by John Ford, was a favorite. This is my dark sensibility coming out [Laughs].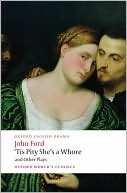 I had such an amazing time working on that play at RADA with Jamie Glover, our director, and a brilliant cast. It's a really dark play about a brother and sister, Giovanni and Anabella, and they fall deeply in love and start having a relationship. She's supposed to marry someone else but she's fallen in love with her brother and...well, she would be damned if anyone found out, it was obviously not sanctioned by the church - but both characters are consumed by their love and passion for one another...
The character was so complex and the emotions they were both dealing with...it made my hair stand on end, every part of me was active throughout the entire process. As an actress, it was so JUICY and delicious to do. And the whole time you felt, "This is so wrong!!!" Everything felt wrong yet so passionate and forbidden.
The actor who played Giovanni was Jim Russell, and we've done several shows together. It was so uncomfortable for us to "go there" because we knew there couldn't be any pretense. He has a sister and I have a brother, and just trying to understand and absorb what this story would have meant in the society in which it takes place - in any society! - but especially in 17th-century Italy. What I loved about playing that role was that it was about someone consumed by love, supposedly a most beautiful thing - and yet the character of Annabella is never able to rest. Never able to let herself go and be in love. Never even able to be utterly disgusted by the whole thing!
The scene where they kiss for the first time and both characters are professing their love to one another - of course all of our classmates and teachers were watching -- and when the moment came when Jim and I kissed for the first time, we could hear the audience just GASP! And that was great...I felt that and drank it in, and it's amazing to continue during such a scene knowing the audience is with you, that you are taking them on a journey.
Notes: How would you describe the sensation of being aware of your audience all while being completely present and immersed in your role?
That's a tricky thing as an actor, because you don't want to be too aware or play only to the audience, but it helps a performance so much if you can gauge and be flexible enough to give them the richest, most vivid experience...during our tour of Hamlet, we did over 75 productions of the play...and every city was different. We did a national tour, and it was so interesting because different audiences react differently to jokes, or we would do something slower if we felt that the rhythm of the show was changing according to the audience. A lot of the cast was getting to the point where we felt settled in our craft, our voice and speech and diction - so we could really free up and explore that.
Notes: How is your approach to film and television work different, then, since the audience isn't physically present?
Honestly, I have not done nearly as much work in film and television as I have in theatre. But I like to think of the camera as someone who is watching me, watching me work - who loves me, who has a huge crush on me and who's drinking in everything I'm doing. That's kind of the way I do it, because although I'm usually not addressing the camera directly, I need to feel attractive and supported on film, that I'm doing honest work and connecting with whomever I'm in the scene with and that the story is being told.
Notes: Inspirations? Heroes? Influences?
Oh gosh...so many! I would say John Beschizza, definitely. My grandmother, Faye Bennett, is the most amazing, grounded, lovely woman I have ever known - a warm, wonderful human being. She makes me look at the world with hope and joy and she basically gave me my backbone.
And RONNIE O'SULLIVAN, for sure. I'm a big pool and snooker fan, he's a god!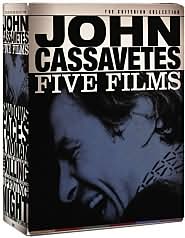 Of course I love Cate Blanchett and Judi Dench, they are just flawless to me...but recently I've really gotten into John Cassavetes who was in Rosemary's Baby...I'm actually doing a play very soon by the same author, and it's equally as disturbing...but Cassavetes's films were really in a way some of the first independent films.
He funded them himself. His wife, Gina Rowlands was his muse - and they're stunning. It doesn't feel like anyone is acting, it's such an intimate view, and you see these people going around in these strange, intricate stories. Nothing feels forced and they are full of beautiful details and nuance. Watching his actors work and the way he directed them...it's making me understand more about connections between actors and filmmaking in a new way...so he's definitely at the top of my list...
Notes: Speaking in the broadest terms, what inspires you most about the process of the career path you have chosen?
Well with theatre, it's definitely in my blood...I like the instant gratification of having an audience there, hearing their reactions...I have never let an understudy go on for me, and I doubt I ever will. It's a call to battle, you can't just call in sick...there are hundreds of people who have bought tickets to see the show that night! And everything is so immediate and exciting. I just love that feeling.
I haven't done a major motion picture or anything like that, and I'm sure seeing the finished product is just amazing, but I think what is beautiful about theatre is that it's your job to bring energy and tell the story and bring everything you have worked on in the past from the process - and give it new life from a more intimate viewpoint. The process of finding different textures and colors in everything, different tempos in different scenes, is so fulfilling. It's like a piece of music, you learn different aspects of it, and you see what patterns or harmonic progressions evolve...
Notes: We read your resume and learned that you can sneeze on cue! How did that come about and have you ever used it to get out of a boring date??
Ha - yeah, sure, I've used it before. "Oh, there's something in this room" - or "I'm allergic to dust. [SNEEZES!] I'm sorry, I have to go!" [Laughs.] I actually had an agency call me because I did a big mail-out in London, and this particular one, known for being very selective, called me because he saw that I can sneeze on cue! Truth be told, it's not actually a sneeze, it's more of a cough which sounds like a sneeze and then you can tack extra on at the beginning! It's an acting technique studying what your body does when this happens...I just studied what it felt like, the actions of sneezing - what it looked like, felt like, sounded like, and then I just learned to do it! Now I can do it on stage, which is fun.
Contact Emily Bennett through Ann Kelly Management www.annkellymanagement.com